John's practice focuses on developing long term client relationships representing their interests in both transactional matters and in civil litigation. He represents both plaintiffs and defendants primarily in real estate and business disputes and has successfully litigated cases through dispositive motion, trial and settlement in state and federal courts.
His client reviews and peer endorsements speak for themselves, John Richards exercises fair billing practices, provides competent services, takes control of your complex legal issue, finds justice for you, and delivers results for your peace of mind.
It is all about leveraging the law meshed with the facts to achieve succesful results. John prepares each case to achieve a favorable judgment by trial or before trial, and when in the best interest of the client leverages a favorable settlement.
Coach/Manager for Pre-K/K softball team the Purple Puppies 2016.
Coach/Manager for the Danville Seadogs T-Ball team 2015. Great Team. So proud of our players!
Technical director for VGTV a television show run by the student body leaders of Vista Grande Elementary School. 2014- 2016.
Served as the chairman of the Alameda County Bar Association Real Estate Executive committee.
Volunteer Landlord/Tenant Attorney with the Alameda County VSLC. On a monthly basis, J.R. assists low income landlords concerning problematic situations with tenants.
Lawyer Referral Service committee: Helped evaluate applicants for the Alameda County Bar Association referral panels.
In Sumner Hill Homeowners' Assn., Inc. v. Rio Mesa Holdings, LLC, Court Discusses Equitable Easements: Published with the California Real Property Section: E-Bulletin; Article Link.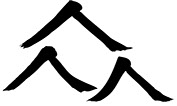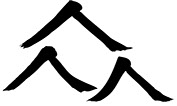 Juris Doctorate with Honors, Golden Gate University School of Law (2006)
Certificate of Specialization: Real Estate Law
S.B.A. President
Teaching Assistant
Phi Delta Phi Legal Fraternity board member
Asian Pacific American Law Student Association member
Peer Mentor & 1L S.B.A. Representative
Bachelor of Arts, Denison University: Religion, Philosophy (1992)
Golf Team; The Denisonian (Columnist)
Solicitor General
Residential Assistant
United States District Court, Northern District of California (2007)
United States District Court, Eastern District of California (2012)
United States District Court, Southern District of California (2011)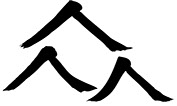 Richards Law was featured in the Hacienda Network news. Click here to see the article "Richards Law for Real Estate and Business."
"There's something about the American spirit that the land you own and live on is very dear to your heart," the successful attorney explained. "We have cars and houses, but what you decide on for your home is your life investment. It's a major issue that we all face in our life."
Biographical Information: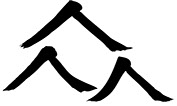 Featured on Seven on Your Side in the Cuniff v. O.F. Lending civil suit concerning material misrepresentations in a mortgage rescue scheme. Richards Law found justice for approximately 22 victims of a mortgage rescue loan scheme perpetrated in Pleasanton, California. Defendants obtained a judgment for over $600,000.00 in addition to payments from some defendants and amounts paid by the California Bureau of Real Estate Real Estate Recovery Fund. Richards Law knows how to pursue licensed real estate agents, real estate brokers and mortgage brokers.